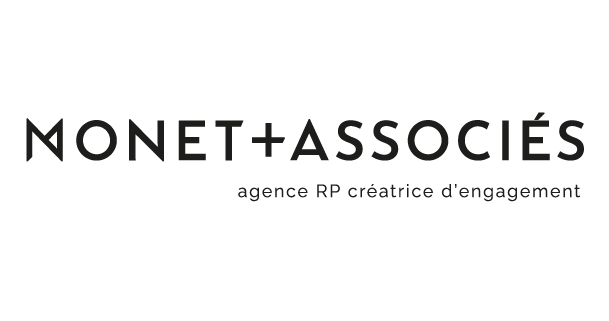 PARIS
Monet et Associés
4 rue du Faubourg Montmartre
75 009 Paris
01 45 63 12 43
LYON
Monet et Associés
32 bis quai Arloing
69 009 Lyon
04 78 37 34 64
NANTES
Monet et Associés
3 rue de l'Hôtel de Ville
44 000 Nantes
02 53 35 50 20
BORDEAUX
Passerelles
1 rue Jean Jacques Bel
33000 Bordeaux
05 56 20 66 77
Présentation
Monet + Associés is positioned as the PR agency for engaging brands.
Today, it is one of the most dynamic agencies on the market thanks to its 360 ° offer integrating Media Relations, Influence, Social Media, Brand Content and Social Data.
Its multidisciplinary team (PR, Social, Influence, Creation, Dev, Data) supports clients like Adidas, Bosch, Casio, Intermarché, Nikon, Nokia, Orpi, Laboratoires Roche, Mattel Group, Yamaha on the construction and deployment of PR strategies able to generate engagement.
Monet et Associés is among the TOP 500 ECHOS growth champions in the 2017, 2018 and 2019 rankings.
Monet et Associés has received several awards for the quality of its work: TOM COM D'OR in 2016, 2017, 2018 and 2019 with operations for the Bosch Group, the Intermarché Group and the Nikon brand.