How do you measure Public Relations?


To mark International Measurement Week organised by the International Association for the Measurement and Evaluation of Communication (AMEC), PR consulting agencies, media intelligence and analysis firms and the main communication representative associations of in France published the first PR measurement reference framework in September 2014.
For the first time, this reference framework provides a consistent measurement grid applicable to the media relations and social media industries. The measurement indicators correspond to three main objectives: visibility, progress of opinion and online engagement. It also includes a number of business indicators.
 "As the number of public relations disciplines expands – media relations, influence and e-influence, social media, etc. – it is increasingly vital for agencies and business to have a clear understanding of how well their public relations is performing. This need is the rationale behind our new PR measurement reference framework. The project was initiated by Syntec Conseil en Relations Publics and designed as part of a collaborative project with representatives of the communication industry. It aims to provide common and relevant assessment grids for all stakeholders," explains Thierry Wellhoff, Chairman of Syntec Conseil en Relations Publics.
The reference framework will be updated and supplemented regularly. The document is available for download at : www.referentieldelamesure.com and we welcome comments and suggestions for new measurement tools.
The reference framework was produced jointly by the following partners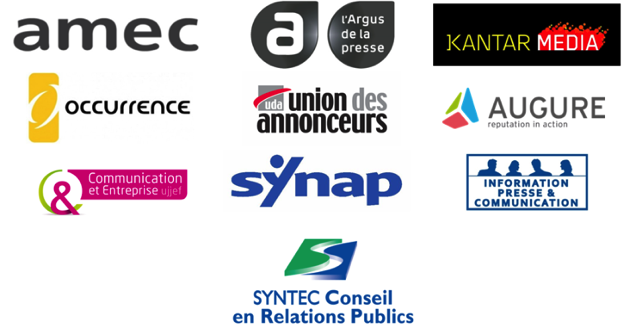 Media partnership with: