Le Club des Partenaires
Why an Approved Partners Club?
The Syntec Conseil en Relatios Publics Approved Partners Club was established in 2012 and officially launched in January 2013 in response to the need to strengthen the relationship between PR consulting agencies and their traditional partners.
The members of the Approved Partners Club are potential PR agency partners in areas such as media/web watch, surveys, research, survey data, and HR solutions. Membership of the Club offers many advantages for partners:
The option to mention this official partnership and be listed as a service provider for the public relations industry
The option to participate in our events and contribute to the work of our specialist committees
Direct contact with the managers of top French agencies
Download the advantages, undertakings and terms of membership of the Syntec RP Approved Partners Club.
Our Certified Partners
---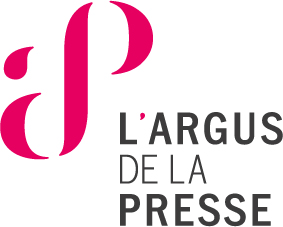 L'Argus de la Presse supports its 10,000 marketing and communication clients in monitoring, developing and analysing their media presence based on brand, media and opinion. L'Argus de la Presse also advises companies on their business and development strategies by providing them with the right information.
It concentrates on four core activities to address the communication and information challenges of its clients:
Target your influential intermediaries and optimise your visibility in the media
Control your media presence and explore your sector
Audit, watch and analyse your brand's e-reputation
Analyse your brand image in the media and with the general public
More information : www.argus-presse.fr
Contact : Nicolas JAUNET Marketing and Communication manager
---

Augure offers the first multi-channel platform for reputation and public relations for marketing and communication professionals. This Cloud-based solution enables companies of all sizes to monitor their reputation in the media and social media, to target journalists and key influencers, to conduct multi-channel campaigns and measure their impact online and offline. Established in 2002 in Paris, Augure has offices in Spain and the United-Kingdom. It is the leading provider of PR management software in Europe. The Augure product range is used every day by more than 1,500 companies, including industry leaders such as Richemont, Nestlé, Novartis and Publicis.
More information : www.augure.com
Contact : Arnaud ROY VP Marketing
---

Cision is a leading supplier of software and services for PR, media visibility, marketing and social media. Cision helps its clients to target their marketing and improve strategic decision-making by offering the best PR and influence software, together with comprehensive reports of media and social media impact. It has a team of experts to measure and analyse their media environment. Cision also represents brands such as Gorkana Group, PRWeb, Help a Reporter Out (HARO) and iContact. Based in Chicago, Cision has more than 100,000 clients throughout the world, with a presence in Canada, the United Kingdom, France, Germany, Portugal, Sweden, Finland and China. Follow us on Twitter @CisionFrance.
More information : www.cision.com
Contact : Cydie Bettant, Marketing & Communication
---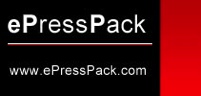 ePressPack is a new, innovative company founded in September 2011. It provides a suite of digital communication tools to help companies and brands gain media exposure and engage with audiences anywhere in France and throughout the world. Its line-up is organised around three product ranges: interactive press releases with photo and video content in web and mail format; interactive press kits with targeted communications to coincide with conferences, trade shows or product events; online newsroom to transform your company's newsroom and consolidate your communications with press and influencers (bloggers, investors and others) in a central online location.
More information : www.epresspack.com
Contact : Antoun SFEIR Chairman
---
Kantar Media is the major player in data and media analysis. We help clients around to world to make informed media decisions by providing them with the right media data. A member of the Kantar Group, the data management division of WPP, Kantar Media offers the most comprehensive and accurate intelligence on media consumption, performance and value.
For more insights, go to  www.kantarmedia.com
Contact : Mathilde AUDENAERT Marketing project manager
---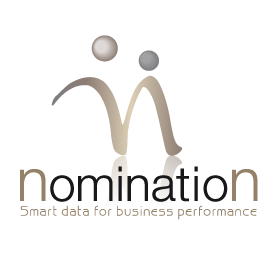 Nomination offers effective commercial solutions to help companies improve performance by up to 30%. For more than 10 years, we have monitored the detailed processes of 200,000 decision-makers to generate business signals and help our clients identify the best opportunities. Our customised and user-friendly services assist them in the efficient use of our information. Wehelp companies like Deloitte, Bateaux Parisiens, IBM and Stade Français to increase their transformation rate by communicating the right message to the right target at the right time.
More information : www.nomination.fr
Contact : Benoit Marcellin Marketing manager
---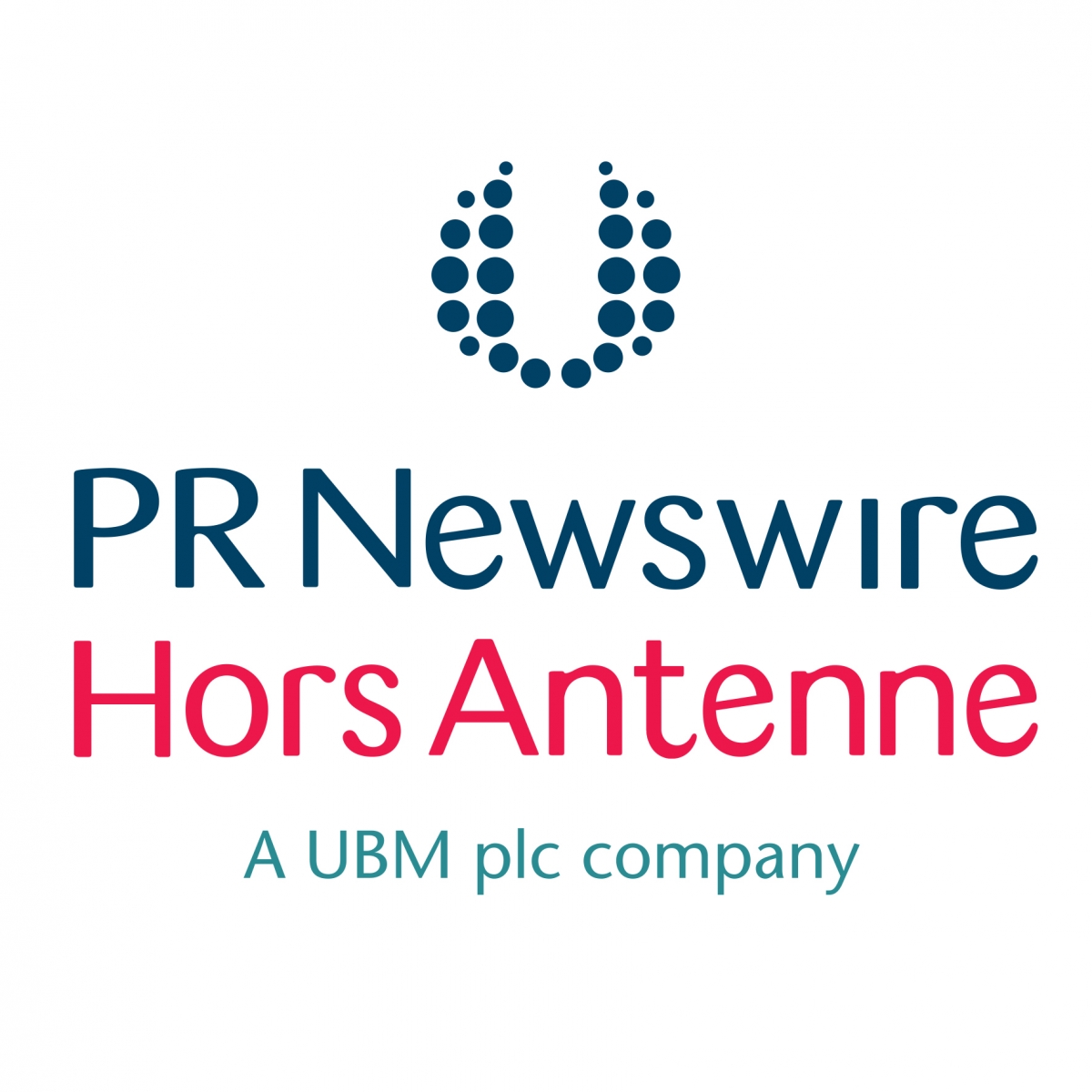 PR NewsWire Hors Antenne is the leading global provider of services that enable marketers, corporate communicators, public affairs and investor relations officers to leverage content to engage with all their key audiences:
Distribution of press releases on the French and international newswire
Distribution of financial communications (AMF accredited broadcaster)
Creation and distribution of multimedia releases
Monitoring and analysis of communication campaigns
Access to the most detailed international databases on the market, updated daily with more than 80,000 press contacts and 235,000 institutional roles in France.
PR Newswire Hors Antenne's complementary services provide access to the most comprehensive offer on the market to optimise and distribute text and multimedia content in France and abroad and to analyse the the success of communication campaigns through targeted traditional, digital, mobile and social networks. PR Newswire serves tens of thousands of clients from its offices in Europe, Middle East and Africa, Israel, the Americas and the Asia-Pacific region. PR Newswire is a UBM plc company.
More information : www.prnewswire.fr ou www.horsantenne.com
Contact : Emma Channell – Product manager, France
---

Viavoice is an independent company in every respect. Its team of consultants has recognised expertise in market research for corporate and institutional internal and external communication, as well as in political surveys, HR and marketing.
These consultants have a solid track record in market research and polling companies, consulting firms and communication agencies.
Viavoice was founded by François Miquet-Marty, Arnaud Zegierman and Maïder Chango-Beffa.
More information : www.institut-viavoice.com
Contact : Aurélien PREUD'HOMME Consultant
---

Created in March 2000, Yacast employs a team of 60, including 10 R&D engineers who are fully committed to the needs of the company and its clients.
Yacast was initially positioned in the market for musical surveys in media and has expanded to offer a full range of services in media surveys. The company monitors political speaking time on radio and also offers a comprehensive range of monitoring tools for audiovisual programmes.
Yacast's clients include CSA, SIG (the French government information service), DICOD (French Ministry of Defence ), SACEM (Society of Authors, Composers and Publishers of Music), Radio France, RTL, FIGARO, BFM and ADAMI (the performers' rights association).
More information : www.yacast.fr
Contact : Ali MOUHOUB Deputy CEO / +33 (0)1 56 28 59 00
---

Established at the end of 2011, YouGov is a new entrant to the survey market in France. The organisation pioneered online surveys in the UK and has a presence in more than 10 countries. YouGov operates its own panel and offers a wide range of services to the PR sector:
Omnibus in 48h
Monitoring instruments for brand image and real-time crisis management, Brandindex
Pre- and post- tests
Tailored quantitative and qualitative studies
As a member of the Approved Partners Club, Yougov offers Syntec RP members a 30% discount on its omnibuses!
Marketing's best kept secret
More information : www.recherche.yougov.fr
Contact : Julien CHEVIGNON CEO France +33 (0)1 44 51 95 60
---
A dense network of associations

Established in 1972, the AACC, Association des Agences-Conseils en Communication, (French association of communication consulting agencies) is a professional association governed by the French law of 21 March 1884. With 200 member communication consulting companies employing some 10,000 people, it represents more than 80% of the industry. The AACC is also a federation covering all communication disciplines, including, marketing services, interactive communication, corporate communication, health communication, advertising production, events communication and editorial communication.
---

Created in 1989, l'Association française de communication interne (French internal communication association), has more than 400 members among communication professionals working in the public and private sectors, consultants and academics. It focuses on three priorities: raising professional standards, promoting dialogue and expanding influence.
---

The ANAé (Association des agences de communication événementielle) brings together 70 70 agencies working in consulting, designing, creating and producing events-based communication operations. Its primary missions are to promote dialogue, cooperate, participate, make proposals, represent, qualify and act as a permanent observatory.
---

For about 20 years, the Club des Annonceurs has been a benchmark network, a Club of the major 'brands' with the Marketing and Communication managers of more than 120 large companies in all sectors of activity. The Club's primary mission is intelligence on emerging trends and new practices in a rapidly changing market. A true pioneer!
---

The corporate communications association, Communication et Entreprises, is a forum for discussion, training and dialogue between communication professionals. It is committed to improving and enhancing the image of corporate communication.
---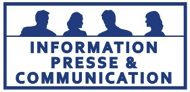 Founded in 1956, Information Presse & Communication is an association of communication professionals whose objective is to defend the codes of ethics of the profession. It has a membership of more than 300 communicators working in companies or agencies, representing 1,400 companies and organisations.
---

A forum for ideas and discussion, LabCom is a meeting place for communication and digital professionals at conferences addressing emerging topics, innovative trends and future prospects.
---

The French national association of media relations consultants, SYNAP, defends and promotes the interests of the professionals it has represented since 1960 with official organisations and the main industry players.
SYNAP's members are experienced professionals who work freelance, in agencies or in companies. Through its network of regional representatives throughout France, it examines practices developments in the industry. The members of SYNAP benefit from exclusive advantages, as well as vital advice and tools for their job.
---

The Union des annonceurs (UDA) is, in France, the representative organisation of advertisers, in other words, companies that use different communication techniques. It has about 300 members representing a range of companies and industries and regularly sends information to their 4,300 personnel.
---
---
Act local, act global

L'International Communications Consultancy Organisation (ICCO) is the voice of communication consultancy companies around the world. The ICCO's membership comprises national trade associations from 29 countries globally, representing more than 1,500 PR consulting firms on five continents.
In France, ICCO is represented by Syntec Conseil en Relations Publics, which is one of the founding members. The member agencies of Syntec Conseil en Relations Publics are also members of this international network, one of the most important in terms of representation and high quality standards.
Its missions are to:
Standardize the ethical rules of the profession
Raise the international quality standards of agencies through the CMS Quality Certification, only available to ICCO members, including the members of Syntec Conseil en Relations Publics for France
Match consultancies in different countries via the online directory
Meet with colleagues from around the globe,, particularly during the PR World Summit
See our publications (including the must-read Holmes World Report) and the ICCO programme at: http://www.iccopr.com/