History, organisation and by-laws

History and organisation
Founded in 1988, Syntec Conseil en Relation Publics represents the public relations consulting profession in Fédération SYNTEC, an industry federation representing 910,000 employees in 80,000 companies specialised in engineering, IT, surveys, studies, consulting and professional training.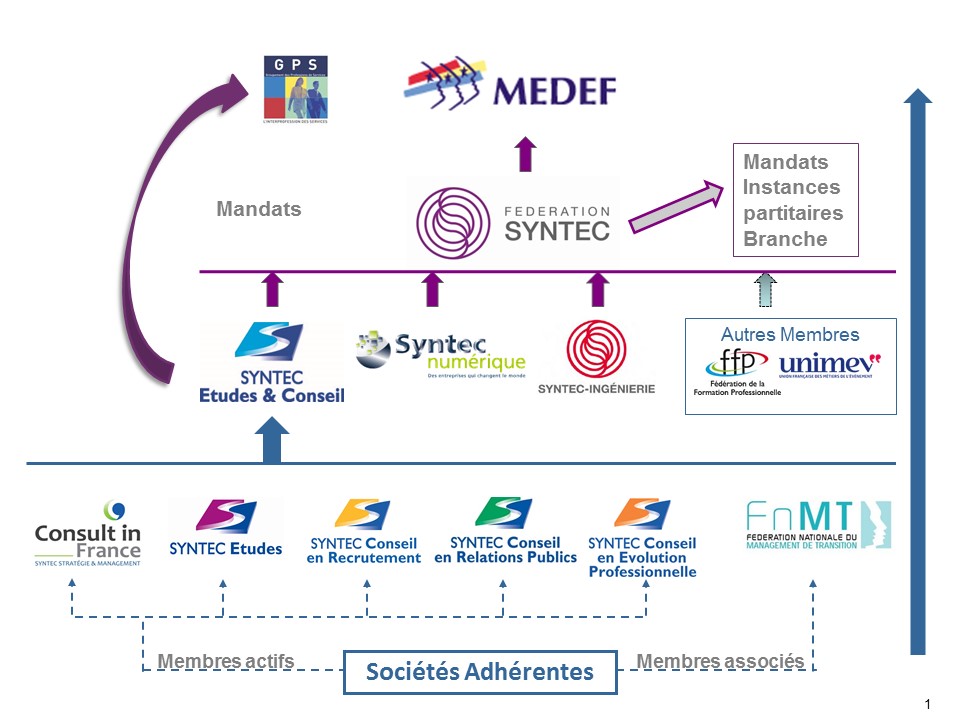 Syntec Conseil en Relations Publics represents more than 50 of the major public relations consultancies in France, or approximately 1,400 employees and 65% of the market. All our members share the same vision and are bound by the same Professional Code of Ethics in their daily practice.
The association exists to raise standards in the profession, facilitate its members to share best practice, discuss the challenges they face, improve recognition of their specific skills and enhance the profile of public relations as a whole.
Syntec Conseil en Relations Publics is therefore the ideal forum for members who share a desire to improve the quality of public relations. Although they may be competitors in their everyday working life, the association's members work together and share their knowledge in a spirit of cooperation and common purpose.
Our missions
1. PROMOTE public relations and member agencies in France and abroad
2. DEFEND the interests of the profession and our members
3. CONTRIBUTE to the development of the profession: training, the professional code of ethics, quality, etc.
4. REPRESENT the public relations industry with public authorities, institutions that represent clients and international professional organisations.
5. PROMOTE relations with client sectors by instigating debate on key issues, such as health and purchasing policies.
By-laws
Syntec Conseil en Relation Publics is a professional association governed by the provisions of Title III of Book I of the French Labour Code (Code du travail).
The association's by-laws were adopted during the founding general meeting on 8 March 1998, and subsequently amended during the extraordinary general meetings of 13 January 1999, 22 February 2001, 1 April 2009 and 7 June 2011. The most recent amendment to the by-laws changed the name of the association from Syntec Conseil en Relations Publiques to Syntec Conseil en Relations Publics.