–          23 experts
–          30% of revenues generated on an international level with partners all around the globe
–          Our main objectives:
      o   Awareness
      o   Target's behavior modification/generation
      o   Reputation/Image enhancement
Présentation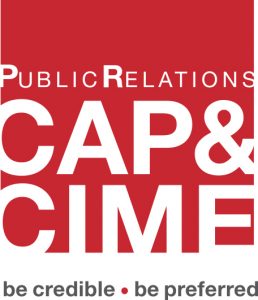 From start-ups to large international players, Cap & Cime PR builds and develops the reputation of companies in all market sectors: lifestyle, services & finance, industry & energy, and new technologies. This wealth of experience gives the agency a transversal know-how in four areas of expertise: media relations, crisis communication, social media & e-reputation, content (editorial & graphic design). Its WW outreach via an affiliation to the "Global Alliance" partner program gathering 90 communication agencies gives it a lead in France and on the international level.