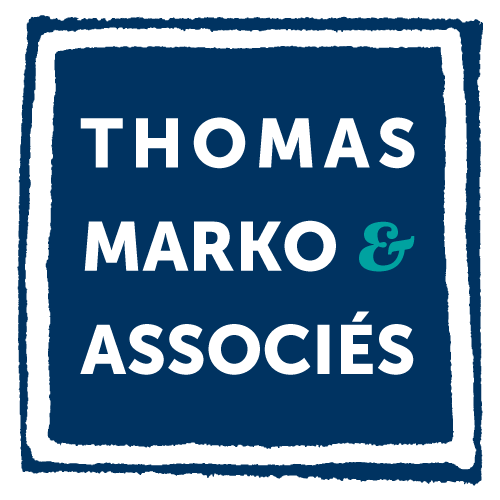 PARIS (headquarter)
37-41, rue Fernand Pelloutier – 92100 Boulogne-Billancourt
T. +33 (0)1 44 90 82 60
NANTES / West
5, rue Santeuil – 44000 Nantes
T. +33 (0)2 85 52 41 84
LYON / South-East

22, quai Général Sarrail – 69006 Lyon
T. +33 (0)4 78 24 95 70
Member of The Ecosystem international PR network
www.theecosystem.org
Présentation
Our purpose : PROMOTE & DEFEND YOUR CAUSE
Founded in 1987 and headquartered in Paris (Boulogne-Billancourt), Thomas Marko & Associés, communication strategy consulting and public relations, is a firm of Venise Group. Also present in Lyon and Nantes, we operate in about 15 additional countries through our network of partners.
With a workforce of 40 committed professionals, in the service of more than 50 clients, Thomas Marko & Associés seeks to maintain a human-scale model of management.
Our expertise is based on defining, promoting and defending the corporate outlook of our clients, whether they are brands, companies or institutions, in order to interact efficiently with our clients' stakeholders in their respective ecosystems.
In order to develop sound and efficient strategies optimal for each client's unique situation, Thomas Marko & Associés specializes in numerous economic and social sectors with cross-disciplinary technical expertise.
Ranked 5th among French PR agencies by the global ranking The Holmes Report (2016)
Thomas Marko & Associés offers a large range of services :
TM&A Intelligence
Monitoring, cartography, research, business intelligence, benchmarking, audit
TM&A Vision
Positioning, strategic planning, brand content, storytelling
TM&A Influence
Product and corporate communications, public relations, media relations, public affairs, sensitive communication, crisis management, support through changes, accompanying leaders
TM&A Digital and Social Media
Data analysis, digital strategy, e-reputation, social content, community management
TM&A Event
Public events, conventions, experiential spaces and stands, product launches, site and network activation
TM&A Identity
Graphic and semantic identity, content creation, multichannel artistic direction, space layout
TM&A Impact
KPIs and other indicators, performance measuring, opinion measuring
TM&A Training (training provider n°11 75 48090 75)
Message workshops, taking the floor / media training, crisis management, digital transformation, coaching